Valentine's Day is just around the corner. Before that special day hits, Romwe is giving all girls another chance to score a great deal from their online shop. The Little Black Dress is available from $42.99 to $27.99.
This dress is perfect to express both of women's sexiness and temperament. Finally, Peak Collar Little Black Skater Dress comes out. It is our luck to find it, and all women deserve it. The little black dress is now available at Romwe High Street Fashion online shop. To check more about the products, you can
click here
.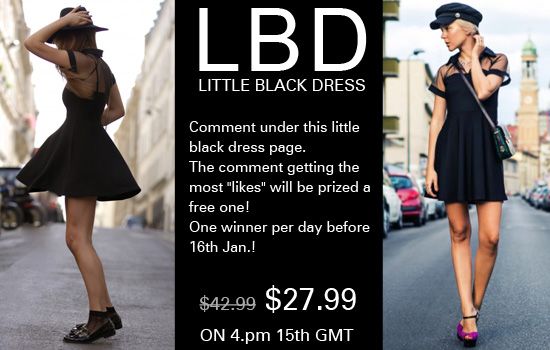 Save up to 30% off now! This sale will only last for 24 hours. Only 500+ pieces are available! Check the item now:
Romwe little black dress for Valentine's day!
24 hours only on 16th January.
Comment under the product page and try to get as more likes as you can! The comment which gets the most "likes" will be prized with a free one as gift! Romwe will choose one lucky girl every day before 16th Jan.!